Our Buyers
Our auction buyers grant opportunities to 4-H members who work throughout the year on leadership, camaraderie, and their animals. Being a buyer is an important part of our community and ensuring our youth continue on a path to success. We take pride in our buyers and proudly display their names below.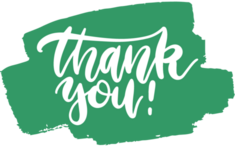 2021 Buyers
1st Source Bank
ABC U Store
Agrisource
AHW
Allen Monument Company
Anderson's Fertilizer Service
Andrew & Brenda Klinkhamer
Ashcraft Orthodontics
Baitz Family Livestock - Market Buyer
Barn Rats LLP
Basham Rentals at Purdue University
Bears Auto Sales
Beck's Hybrids
Beck's Hybrids – Ben Defreese
Beck's Hybrids – Still Water Farms
Becks Hybirds – Pullen Seeds Sales
Beutler Meat Processing
Bill & Katie Price
Bill Synesal
Birge Farm Drainage
Brad & Shail Royer
Brain & Crystal Riehle
Brian & Jeanne Benjamin
Brian Uerkwitz
Bruce & Joyce Brown
Budreau Family
Budreau Trucking, LLC
Bundy McNear Insurance Agency Inc.
Byersland Dairy Farm
Cain Heritage Farms – Bob Cain
Ceres Solutions Cooperative
Co Alliance LLP
Craig Farms – Dean & Peter Craig
Creative Floor Coverings
Crop Insurance Specialists
Crown Line Homes
Dale & Tracy Inskeep Farms
David Byers – County Commissioner
DeKalb - Asgrow – Pat Haan
Denhart Show Pigs
Don & Cindy Brown
Don & Preston Smith – Show Pigs
Dr Guthrie Carr Orthodontics
Dr. Larry Horstman
Dr. W. Kelly Carr
Elizabeth Byers-Doten
Ellen Byers
Erica & Griff Quirk
Erik Moore – Coldwell Banker Shook
Evan & Kaila Martin
Fairfield Contractors, Inc.
Findley Pig Farm
First Farmers Bank & Trust
First Merchant's Bank
Freddy's Frozen Custard & Steakburgers
Friends & Family of Braylie Kellogg
Galema Greenhouse
Gamble Family Farms
Garrett Swine Farms
Girardot, Strauch & Co
Grants House – Wabash Center
Gred Dice & Family
Greener Lawn Care
Gutwein Seed Service – David Gutwein
Hack Excavating, Inc.
Hamilton Creative Concrete, Inc.
Heads Up Irrigation
Helena Agri Enterprises, LLC
Helena Products Group
Hoosier – Agrimatic
Hoosier Associates, Inc.
Horizon Ag Consulting LLC
Horizon Bank
Horstman Cattle Co.
House Farms – Jay House
Image Orthodontics
Indiana Pk., Inc.
J. Pearl Farms
Jason & Jeanise Buck
Jay & Nicole Rosen & Family
JC Buck Farms, Inc.
Jeff Haan – DeKalb Asgrow
Jim Blake Farms
Jim Moseley Farms
JK Drilling
Joe & Cara Deno
Joe Horstman Farm Bureau Insurance
Joel Huizar – Crop Insurance
John & Barb Amos
John Basham Tippecanoe County Council
John Stuckey
Johnson Bothers Show Stock
Jordan Kinderman – Market Buyer
Kalmbach Nutrition
Kerkhoff Ranch, Inc.
Kirk & Ashley Miller
Kokomo Grain, Inc.
Kyle Spray Farmer's National Company
Lafayette Lawn Works
Larry Budreau Trucking
Lewis Motor Sales
Linda Leamon
Main Street Manufacturing
Majestic Homes – Jim Kerkhove
Mark Roberts & Family
Marliese Orr
Martin Irrigation
McAlpine, LLC
Meil Moseley & Family
Mitchell Agency, Inc.
Newton Oil Co
Null Tank Lines
Nutrien Ag Solutions – Attica
Nutrien Ag Solutions – Clarks Hill
Osborn Farms
Pamela Roberts
Patrick & Melinda O'Neil
Paul & Jennifer Riehle
Paul Ade
Polish & Pigtails, LLC
Prairie View Farms – Beck's Hybrids
Producers Edge Insurance
Profile LLC
Purdy Concrete
Randy Allen
Redline Equipment
Rice Cattle Company
River Valley Tile
Rob & Lindsay Ford
Robert & Elaine Lahrman
Ross Foxworthy
Sagamore Surgical Center
Sandy & Katie Weaver
Scott & Amber Miller
Security Federal Savings Bank
Sheets, Inc.
Show Time Cattle
Sieber Trucking
Sietsmas's Heating & Air, Inc.
Soller-Baker Funeral Homes
Sondhi-Biggs Orthodontics
Specialty Hybrids – Chad Hoey
Steve Brown Farms
Stoney Pike & Boswell Livestock Auction – Market
Tamara House – Re/Max Realty
Tate & Lyle Sagamore Operations
Tempest Homes, LLC – Barry Schumer
Tim Reese
Tip Top Farms, Inc.
Tippecanoe County Youth Livestock Association
Tom Hedrick
Troy's Farm Tires
Trudie's Bridal
TTG Equipment
Underwood Farms, Inc.
United Animal Health
Walters Seamless Gutters
Welsh Grain Systems & AGI Suretrack
Welsh Grain Systems & Brock Bins
Wendy's Old Fashioned Hamburgers
West Lafayette Agri-Sales
West Side Tractor Sales
Wildcat Canoe & Kayak, Too
Wildcat Valley Farms – Carl & Josh Cox
Have a website or social media presence? We're happy to link to it. Please contact us!